3 Myths About Confidence You Need To Shake Right Now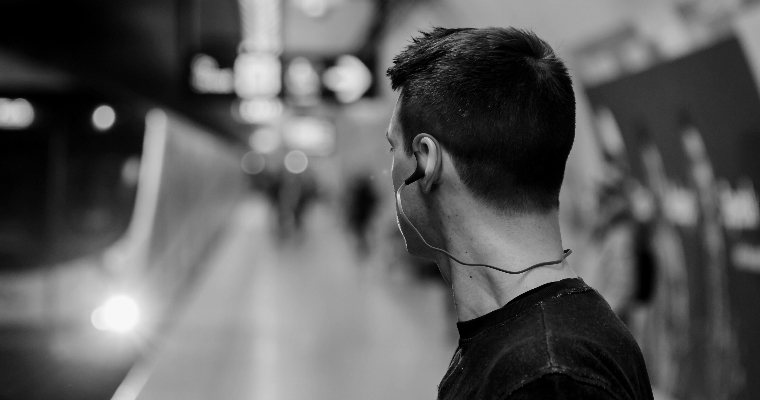 Like so many things, the concept of Self-Confidence carries with it many misconceptions. There are many possible causes for this including perpetuation by popular media.
But, confidence is an important trait for moving toward living one's most powerful life. In order to properly embrace it, we need to understand it correctly. Here are three myths about confidence that you need to shake right now to reach your highest potential:
Myth #1- Confidence Believes I Will Always Win
Michael Jordan was one of the most successful professional basketball players that ever lived. He won six NBA championships, was voted NBA Most Valuable Player five times, and is a two-time Olympic gold medal winner. He was an elite athlete of the highest caliber and he had the confidence to back it up.
But Michael was far from invincible. He famously said,
"I've missed more than 9,000 shots in my career. I've lost almost 300 games. Twenty six times I've been trusted to take the game winning shot and missed. I've failed over and over and over again in my life. And that is why I succeed."
That he acknowledges that he failed in so many ways and yet stepped on the court every night with such confidence is a testament that we don't always win and yet can remain confident.
True confidence is the self-assurance that I have the ability to go at my challenges with my best; that I've earned the right to be on the court by preparation and competence. It recognizes the fullness of value I bring whether or not I end up winning the fight.
Myth #2- Confidence Is Conceited
There is a confidence myth that I've seen floating around out there that is a real limit on someone's potential. It's a bit like the commonly-held belief that many without financial success hold: all rich people are crooks.
We all know it's not true but so many people actually fall for the myth and never earn a dollar more than what they believe they should.
There is a similar myth related to confidence—that confident people are conceited.
We all know that isn't true either but, again, many people fall victim to this misconception. And when they do, guess what? They never gain an ounce of confidence more than they believe they should rightfully have.
Confidence is a critically important trait for success. Confidence is moving ahead through challenges with the self-assurance that I am who I need to be to accomplish it. If I malign that concept with something else then we miss the goodness and importance of this quality.
"Conceit is bragging about yourself. Confidence means you believe you can get the job done." Johnny Unitas
Myth #3- Confidence Only Comes With The Approval of Others
A truly confident person often garners the respect and admiration of others. We all appreciate someone who seems unphased by the world around them. So it can be easy to fall into the trap of believing that we need to have that approval before we can be confident.
Isn't that how it always works? We want to cut straight to the chase.
But life requires we claim responsibility first.
We want so badly for someone to believe in us. But, the reality is, we need to believe in ourselves first. We need to find our approval within, knowing that we bring value to the table. Truly confident people know their worth is not based on approval by others. The standard is within.
"Confidence is not 'they will like me.' Confidence is 'I'll be fine if they don't.'"- Unknown
---